Consider these three very different questions:
Is literature still necessary in an era when we have video games and Facebook to bring us together and make us feel not so alone?
Is there any question more disturbing for me to hear from students than, "Do we have to know this?," as if the goal is to keep their brains free of any knowledge that isn't absolutely required to be there?
As a writer, when I consider the hundreds of thousands of books published every year, added to the millions of books already available free at the library, why is it that I still can't help myself from going through the anguish of writing one more book to add to that enormous pile?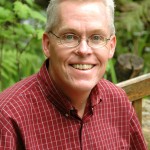 As I launch the Life of the Mind and Soul blog, those are just a few of the many questions I hope to explore, and I don't plan to do all the talking. As this blog develops, I particularly hope to bring in voices from the lively intellectual community where I work, Azusa Pacific University. The blog will be targeted not just to readers at my university, but also to curious readers far beyond our campus who may be interested in some of the issues we're dealing with—issues of literature, spirituality, science, current events, writing, and others. My hope is that the blog will not simply report on… Continue reading →