Note: This is the first in a series of posts that will consider the question:
What does literature have to offer (if anything) that no other art form or media (such as video games, social media, movies, TV shows, etc.) can match?
This post will be followed next week by three responses from students at my university—two Honors students and one top English major. We welcome you to join in the discussion of an issue of great interest to many of us in this era of change.  
Can the Needs that Novels Once Met Be Fulfilled in Other Ways? 
By Joseph Bentz 
The purpose of literature is often said to be some sort of "connecting"—with characters,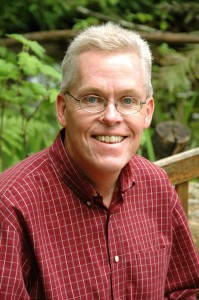 with the mind of the author, with other cultures or time periods, with the world outside the reader.
David Foster Wallace, author of Infinite Jest and other novels, said, "I guess a big part of serious fiction's purpose is to give the reader, who like all of us is sort of marooned in her own skull…imaginative access to other selves" (qtd. in Smith 255). Novelist and essayist Jonathan Franzen, author of The Corrections, wrote that "Readers and writers are united in their need for solitude…in their reach inward, via print, for a way out of loneliness" (88). In the film Shadowlands, C.S. Lewis is quoted as saying, "We read to know we are not alone." Even though some scholars question whether Lewis ever actually uttered those words, the quote is endlessly repeated anyway because readers resonate with the idea that literature connects them to other selves, other worlds, other minds.
Different Ways to "Connect"
But are novels really the best way to "connect" to the world outside oneself, or will many people increasingly find it easier to meet that need in other forms, such as social media, video games, YouTube videos, and other ways? Does literature offer something those other forms don't? "Connecting" may be a fundamental purpose of literature, but it is also the central purpose of other forms of expression, including social media such as Facebook and Twitter. In introducing a new Community Pages feature, for instance, Facebook software engineer Alex Li wrote, "Facebook has always been about helping people make connections. We started with helping people connect with their friends, and over time we expanded this model to mirror more of the connections you make in your life—including organizations and interests that may not be people." Even their famous logo is about connecting, with its map of the world sprinkled with icons of people connected by dotted lines.
People use other technological media, such as online video games, to make a number of different kinds of connections: to connect with other players around the world, to connect with the created characters whose roles they take on, and to connect with the created worlds the game makers have brought to life.
What's at Stake?
With hundreds of millions of people meeting this human need for "connection" through new technologies, where does that leave literature? Do we really still need it to "know we are not alone"? As a literature professor and author, I and my profession have much at stake in the answers to these questions. If the essence of the literary experience can be matched by the technology of sophisticated video games or social media, then what relevance to do literature courses have for university students?
Are Video Games as Good as Literature?
It's easy for literature professors to dismiss the significance of popular-culture entertainment technologies such as video games. But as I have studied the work of video game scholars and commentators such as James Paul Gee (What Video Games Have to Teach Us About Learning and Literacy), Tom Bissell (Extra Lives: Why Video Games Matter), and Jane McGonigal (Reality Is Broken: Why Games Make Us Better and How They Can Change the World], I have seen that the case for literature's superiority in "connecting" with the world outside oneself is not as clear-cut as I once believed.
One reason for reading novels, for instance, is that a reader likes to plunge into a rich, sumptuously imagined world that an author has created. The reader finds pleasure in living vicariously for awhile as a character in that world. Can any video game do that better than a novel?
I recently read an article about the creation of the video game, "Star Wars: The Old Republic." Look at what its creators went through to develop a rich, fully realized world for its players to inhabit: "More than 800 people on four continents have spent six years and nearly $200 million creating it. The story runs 1,600 hours, with hundreds of additional hours still being written. Nearly 1,000 actors have recorded dialogue for 4,000 characters in three languages. The narrative is so huge that writers created a 1,000-page 'bible' to keep the details straight…." (Fritz, Pham, A1).
How can any novelist, using only words, compete with that?
My question is not really whether literature will disappear. Clearly it won't. It survived the creation of new media such as film and television, so some readers will always be there. My question is more precisely, will literature, for vast swaths of people, become increasingly irrelevant, or is there something about it that is irreplaceable? I and my fellow bloggers plan to consider various aspects of that question in the days and weeks ahead.
Works Cited
Franzen, Jonathan. "Why Bother?" How to Be Alone: Essays. New York: Farrar, Straus and Giroux, 2002: 55-97. Print.
 Fritz, Ben, and Alex Pham. "Will Star Wars game reshape the online universe?" Los Angeles Times 20 January 2012: A1. Print.
Li, Alex. "Connecting to Everything You Care About." The Facebook Blog. 19 April 2010. https://blog.facebook.com/blog.php?post=382978412130.  Web. 6 June 2012.
 Smith, Zadie. "Brief Interviews with Hideous Men." Changing My Mind: Occasional Essays. New York: Penguin Press, 2009. 255-297. Print.