Is the day soon coming, or has it already arrived, when consumers won't see much difference between reading a novel, watching a movie, and playing a video game?
Over the past year, I have seen lots of evidence that the boundaries that used to separate these and other categories are breaking down.
For example, until recently, if you planned to read a celebrity's autobiography, that meant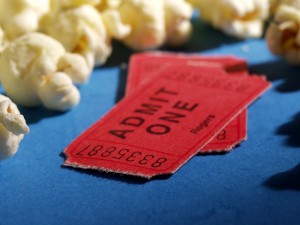 you went out and bought a book, which you would read page-by-page as the author reflected on his or her life.
Now, however, that is the old-fashioned way to do it. Today I saw an article about the actor Neil Patrick Harris's autobiography, which takes a much different approach. It is an interactive autobiography, which shares similarities to a video game. The description of the "book" on Amazon.com asks, "Sick of deeply personal accounts written in the first person? Seeking an exciting, interactive read that puts the "u" back in "aUtobiography"?" The reader of Harris's book doesn't simply read about the actor's life, but lives it: "You will be born to New Mexico. You will get your big break at an acting camp….Even better, at each critical juncture of your life you will choose how to proceed. You will decide whether to try out for Doogie Howser, M.D. You will decide whether to spend years struggling with your sexuality. You will decide what kind of caviar you want to eat on board Elton John's yacht."
All these choices have consequences for the reader: "Choose correctly and you'll find fame, fortune, and true love. Choose incorrectly and you'll find misery, heartbreak, and a hideous death by piranhas." As if that were not enough, the book also contains recipes, a song, and magic tricks!
The Hobbit: Book, Movie, or Video Game?
Another example of category-blending that stands out to me is the most recent Hobbit movie, Desolation of Smaug. The category-blending I'm referring to is not the fact that I first experienced The Hobbit as a book, and now it is a series of films. Books and films are still separate categories. I am talking about the blending of categories within the film itself.
As I watched the movie, there were times when I couldn't help but think I was actually experiencing a video game, especially in battle scenes that felt entirely different from anything I remember from the book. In one part, for example, dwarves rush down a raging river in barrels as orcs (many orcs) attack them and as elves attack the orcs. I half expected the elves to get 100 points per orc or dwarves to get bonus points for making it past certain barriers. It was an exciting scene, but it didn't feel like a movie in those parts.
Many actions movies have that video game feel now, as bad guys (or creatures, or robots, or other villains) get wiped out in large numbers in battle sequences that seem to go on for a very long time. Think of the Transformers movies or Dawn of the Planet of the Apes or many others. Many scenes could be transferred almost directly into a video game.
As Movies Become Games, Games Become…Movies? Books?
Of course, as films become more like video games, many video games, with their more elaborate plots, complex characters, and lush and realistic visuals, now feel more like films. Or maybe it would be more accurate to say they have begun to resemble television series, like Breaking Bad or The Sopranos, with storylines that extend over longer periods and characters that can become as familiar as the real people in our lives.
That depth of character and plot sophistication found in recent TV series such as Mad Men and Downton Abbey remind many viewers and readers of yet another category of storytelling, the novel.
"Reality" now merely another story category
Now, even the category known as "reality" is breaking down. I don't mean reality television, which is its own category-blending genre, but I am talking about real life itself. It used to be that video games copied reality. You played a game to feel what it was like to fight in a battle, or race a car around a track, or ski down a slope. Now experiences are being created to reverse that, in other words to bring the thrill of video games into real life.
The New York Times reported this summer on an experience called Escape Rooms, in which people are trapped together in a room and are given clues and puzzles and codes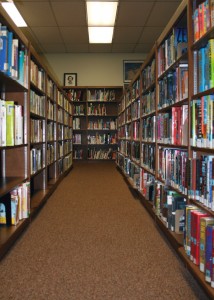 to solve in order to escape. It's a video-game-like experience, but without the video. You're in a real room with real people, and you're really trapped (although you're eventually set free even if you don't solve the clues).
Not everybody likes these trends. When some people go to a movie, for instance, they don't want a video game stuck in the middle of it. They want their categories pure. On the other hand, there has never been time when people had more ways to enjoy storytelling in every imaginable form. My prediction is that as time goes on, the categories will break down even further, and more and more viewers/readers/players will come to expect the inventive techniques.