Let's get one thing settled from the start. According to the answers I received this week, can you guess which treat was mentioned most often as disappointment comfort food?
Ice cream.
I am happy to launch the first post in a new blog feature called "The Best Five Answers." Each week (for now) I plan to ask a question and seek answers from friends, students, blog readers, strangers, and anyone else who is interested in chiming in. Then I will choose the best five answers and publish them on the blog.
If you would like to participate, please see next week's question at the end of this post.
The first question in the series was, "What is the best way you have found to handle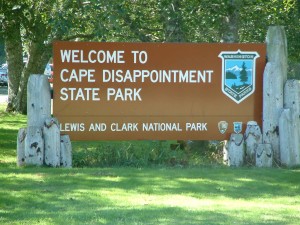 disappointment?"
I loved the answers I received, and many of them made me rethink my own behavior in the face of disappointment. Here are the Best Five Answers:
5. "I remember that I don't 'deserve' anything. Everything in life is a gift, even just the fleeting chances."
–Charles Crowley
4. "The best way I have found of handling disappointment is to journal. When I'm really disappointed I don't like to talk about my feelings, but journaling seems to help me make sense of things and process what happens. It's like a silent prayer and helps bring healing."
–Alyssa Martin
3. "I handle disappointment by praying about it and talking it out with those around me that I consider my support team. Disappointments are always difficult to take in the moment and I need to express that to someone to avoid inner build-up, but in the long run what I often find is that God had some other plan for me. That plan is usually considerably better, so when faced with situations where things go awry I try to remind myself of all my good 'disappointments.'"
–Anna Christensen
2. "The best way I have found of handling disappointment is not to dwell on it and to accept that there are events in this world that I can't control. Letting disappointment engulf your thoughts ruins your ability to enjoy the next thing life throws at you. I've endured the most extreme disappointments and I'm probably the happiest person you'll ever meet."
–Karly Adair
1. "Throw a short pity party for myself, eat something sinful, and then give thanks for the blessings that I have. Even with big disappointments, my glass is still way over 50% full."
–Kenneth Litwak
Thanks to all who responded and to my Facebook friend Dennis Skarvan, who alerted me to the photo of Cape Disappointment, in Washington.
Now I invite you to respond to the question for next week:
What time period do you wish you had been born in, and why?