A couple weeks ago I wrote a post that compared the discipline of running to the discipline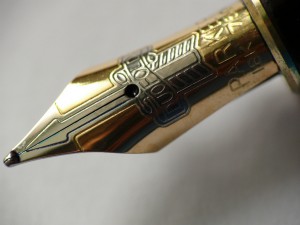 of writing. That struck a nerve with some readers who have never even put on a pair of running shoes. I am following up this week with three more crucial disciplines from running that help me as a writer. Unless I follow these habits in both running and writing, I can't get anything done.
1. Take It In Segments.
When I start my morning run, I can't bear the thought of all that territory that lies ahead.  I follow a regular route that winds along some horse trails and streets through parks and neighborhoods near my house. However, when I'm out there, I don't think of myself as running one long route. That would feel too overwhelming.
Instead, I run a series of segments. First there is the warm-up walk from my house to a certain driveway one street over. Then comes the segment that takes me to the end of my neighborhood. Then there is my run through the park. And so on. I can do those little segments. Each one by itself feels manageable. If I think about how far it is to the end of the run, I might be tempted to quit. I run one part, then another, and then another. Eventually, I reach the finish line.
When I'm writing, I follow a similar discipline. I don't sit down and think of myself as writing a book. That's too daunting. I don't even think of writing a chapter. Instead, I think of one small part—maybe a paragraph, or scene, or anecdote—that I know I can do. I work on that. Once I finish it, I work on the next bit. Momentum builds, and so does my confidence. Before long, the ideas flow freely.
2. Pretend Someone is Watching.
This one may sound a little weird, but have you ever watched a group of kids around the neighborhood playing basketball or some other sport, and one of them is announcing every move like a TV sports announcer? Do you ever hear that announcer in your head when you're playing sports yourself? Sometimes when I'm running, especially on days when my motivation is lacking, I pretend this is more than just some regular daily run. Instead, it's a momentous race, and everything—say, the fate of the world, or my country—hinges on my reaching the finish line. People on all sides are cheering me on. I barely have room to run. They're all watching. I'd better not screw this up.
With writing, I also sometimes envision an audience. Some writers I know think of specific people they are writing to. I have done that, but often I write to an idealized audience. It's the type of reader who is leaning toward me, listening with anticipation, ready to engage my ideas. I don't want to let that reader down. I want to hold up my end of the conversation.
Writing can be a lonely task, with just me and the computer in a quiet room. Imagining an audience reminds me that if I do this right, that pretend audience might become real if I stick to my work and get the words down on the page.
3. Get So Lost in the Work that Time Slips Away.
When I'm running, the worst thing for me to think about is the running itself. If I'm thinking about my breathing, or my feet, or my movement, that over-awareness makes the run seem much longer. The best runs are the ones in which my mind is thinking about everything except running. As I daydream or plan, the time slips by, and once I break out of that deep concentration, I might be surprised to realize that the run is half over. I may not remember much about the last mile, but I ran it anyway. The work is done.
With writing, the key is not to focus on fretful thoughts such as, "Oh, I should be writing. WIll I be able to do the writing? I am worried about the writing." Instead, I need to let myself get close to my ideas. Let the images and language lure me in. Shut out all distractions and let my mind get absorbed in the world of the writing project. When I create conditions that help me get lost in the work, I look up an hour later to realize the paragraphs that had seemed so daunting are now on the page, and I am ready for more. That won't happen if I'm checking Facebook every ten minutes, or writing emails, or answering text messages. I need to be surrounded only by the words. The computer. The books and other materials I need for research. A calm and energetic mind. A determination to sit there until the words begin to flow.
I wish you well as you run the race of writing.