I am happy to welcome guest blogger Michael Bruner, a popular and gifted Honors professor at Azusa Pacific University.
 Michael was born and raised in the Philippines to missionary parents. He moved with his family to the US when he was ten and received his B.A. in English from University of Washington in 1988. He received his M.Div. from Princeton Seminary in 1994 and was ordained as a Presbyterian Minister shortly thereafter. He now teaches in the Dept. of Practical Theology at APU and lives in Pasadena with his wife and two children.
The Lake Isle of Innisfree
By Michael Bruner
I was thinking of Heaven as I was reading the Lake Isle of Innisfree a couple of days ago,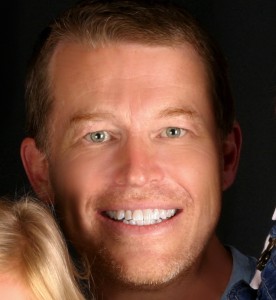 and I thought about how terrible it would be if Heaven were just a place we came up with in our minds, a Lake Isle of our own making, in order to counter the reality that we are in fact alone in this life. I then extended this idea further and considered how truly awful it would be if, as we are told in that nursery rhyme, this life itself is "but a dream."
It then occurred to me that that's what hell is, and the severest forms of mental illness (which are, in some sense, merely mirror images of each other): being alone in one's own existence with nothing but voices and phantoms of one's own making, an echo chamber of chaos where one is profoundly misunderstood even by oneself — and ultimately unknown to oneself. This is also the height of narcissism, which, I am convinced, is the DNA of all mental illness.
And so, if Heaven is real and, by extension, this life is not a dream, then Heaven must be an even deeper reality than this life, where we understand more and are, in turn, more fully known; we'll see ourselves as parts of a larger whole, as separate (but not separated) parts of who we all are and who God is. And yet we will, in some sense, remain a mystery.
Which would make eternity, in our as-yet presently unredeemed state of individualism, hell. The boundaries between us must dissolve before the boundary of time can disappear. In heaven, we won't be the same self-conscious, individuated people we are now. We will know ourselves for being known in communion with others. We will still be ourselves, no doubt, replete with bodies, but they will be Continue reading →