In this era when authors are expected to spend much of their time seeking the approval of readers—by "building a platform," doing blog tours, conducting interviews, and praying for 5-star Amazon reviews—it may be helpful to look at how writers of an earlier generation used opposition to their work to make themselves better writers.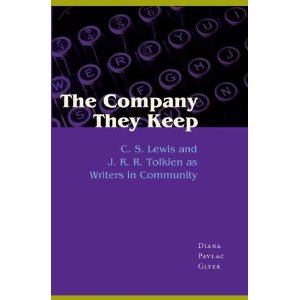 My friend and colleague Diana Glyer wrote a remarkable book called The Company They Keep: C.S. Lewis and J.R.R. Tolkien as Writers in Community (Kent State UP, 2007). It analyzes the ways the group of writers known as the Inklings influenced one another. This group, which included Lewis, Tolkien, Charles Williams, Owen Barfield, and others, met regularly for seventeen years to read and critique each other's work. Much of the influence these friends had on one another was positive and friendly, as they supported each other as resonators and collaborators, and as they promoted each other's books through reviews and by other means.
But my favorite chapter of The Company They Keep is chapter 4, entitled "Opponents: Issuing Challenge." I urge you to read it for yourself to get the full treatment of some of the fascinating encounters among these authors, but here I want to highlight a few things I learned as a writer about the value of Opponents.
"Oh, God, no more Elves!"
Can you imagine the privilege of sitting in a room and listening to J.R.R. Tolkien read from a draft of The Lord of the Rings? How would you like to relax by the fire and hear C.S. Lewis read a work-in-progress called The Screwtape Letters? That's what the Inklings got to do, but they weren't always happy about it. Tolkien, for example, didn't like The Screwtape Letters. He was embarrassed that the book Continue reading →