Some people divide time by seasons, some people by weeks and months, but I live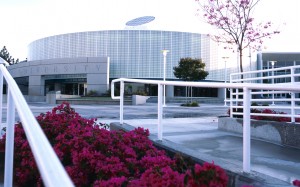 according to semesters. Instead of saying that something happened "last year," I am more likely to say that it happened "two semesters ago." If I do use the term "last year," I probably mean last school year, not last calendar year.
One of the things I enjoy most about teaching is the rhythm of the academic calendar. I don't hear this talked about much, but I have lived my life to that rhythm. I started school when I was five years old. After I graduated from high school, I went right into college, and then I went directly to graduate school, and then I started my full-time teaching career that continues to this day. So for the last 46 years, I have been on the academic calendar either as a student or a professor (and sometimes both at the same time).
The Rhythm of Individual Courses
Not only does the school year have a particular rhythm, but each individual course has its own reassuring pattern as well. The course I have taught most consistently over the years is an upper-division course called American Literature Since 1865. I have taught it for all of my 22 years at Azusa Pacific University, and I taught it several times at Olivet Nazarene University before that. We study about 50 authors in that course. Some of the individual authors and works change from semester to semester, but the bulk of the readings remain the same. I now associate particular authors with certain times of year. I start the course with Mark Twain's Huckleberry Finn, so I always associate that book with new beginnings—with new students whose names I'm still learning, with the energy and optimism of a new semester, with an office that is not yet in tatters, and with a long road ahead until the end of the semester.
Once we finally leave the 19th century and beginning to read the modernist authors of the first half of the 20th century, such as Hemingway, Wolfe, Fitzgerald, Eliot, Williams, Pound, and others, I know the middle of the semester must have arrived. We still have weeks to go, and some students have dropped out, and many are looking tired, and papers are pouring in, but we are bathed in great literature.
When I find myself teaching post-World War II works, or teaching authors who are still alive, I know the end of the semester must be close. It's safe to start yearning for the break. My office will be messy by then, covered with the semester's files and handouts and drafts of papers, but I won't mind because I'll be counting the days until I can wrap it all up and turn in those grades.
One thing I like about teaching is that, unlike many other jobs, that go on and on with no clear ending points, each semester has a definite end, followed either by Christmas break or a summer break. I finish my work, turn in my grades, clean up my office, and have some time away from it before I face the next round.
Rhythms of Small "Griefs"
The rhythms of teaching include small things to grieve also. I often get close to the classes I teach, and then I have to say good-bye. Even though I may see some of the individual students again in other classes and elsewhere, the dynamic of that particular group together will never be repeated. On the other hand, the end of a semester provides the opportunity to say good-bye to difficult students as well. Those relationships don't have to continue forever.
About Those "Summers Off"
Some people imagine that the best thing about the academic schedule is having "summers off." Because of writing projects and other work that gets pushed off until the summer, I have never had a summer "off." But I do love the change of pace, the temporary move away from the classroom and toward more research and writing.
I feel fortunate to be able to live according to the academic rhythms. I hope I get to keep doing it for many years to come.