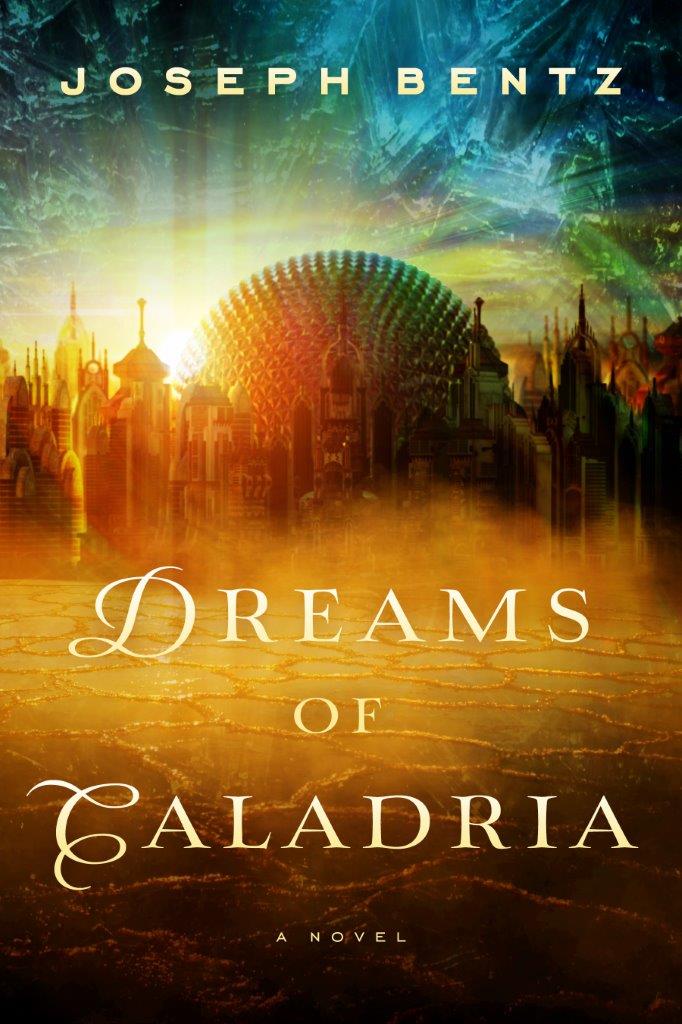 Dreams of Caladria
Through the breaking ice, in a vortex of brilliant light, energy, and sound, Jeremy plunges into a dangerous and mysterious new world. It is a world where music is absolutely prohibited – on pain of death. And Jeremy breaks that law when he arrives in Persus Am in a swirling cloud of light and music. A stranger in a strange land, he does not know why he has been sent. But it soon becomes clear that he must risk everything to help his new friends in the weary and war–torn world. From the vast Gray Desert to the jeweled palace of Persus Am, the forbidding Rock of Calad to the fabled land of Caladria, Jeremy finds himself in the midst of horrifying evil and heroic goodness. As he searches for an answer to why he is here, he must face the truth that is written on his own heart.

---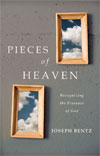 Pieces of Heaven: Recognizing the Presence of God
Most Christians don't intend to quench the Spirit. They wantGod's presence in their lives, but they end up ignoring him anyway. Why?
In an increasingly secularized and frenzied culture, it's easy to leave God out of our conversations and thoughts—at work, at school, in social settings, and unfortunately sometimes even at church. But our lives can be transformed when we remove him from that small place on the shelf where we sometimes keep him and let him permeate our lives—our work, our play, our music, our relationships, our long walks, our mealtimes, our times of fear, our journeys through suffering.

---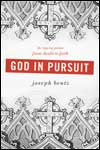 God in Pursuit: The Tipping Points from Doubt to Faith
God in Pursuit: The Tipping Points from Doubt to Faith identifies and celebrates the sparks that allow faith to catch fire in the lives of new believers who were once hostile or indifferent to God. It also examines the ways those tipping points operate throughout the Christian life as people confront spiritual crises or grapple with questions that did not arise at the time of conversion.
What is the turning point that causes a curious journalist and atheist to walk into a church and be converted the first time she takes communion? At what point is a lifelong atheist and head of one of the greatest scientific breakthroughs of the twentieth century persuaded to turn to Christ? What leads a woman who has a Mafia contract on her life and who appeared on the FBI's Ten Most Wanted list to become a Christian in prison and then start a national outreach ministry that has touched the lives of thousands of children? This book looks at these and many other conversion stories to find the patterns that allow people to move from disbelief to faith.

---

When God Takes Too Long, DVD + Book: Lessons for Faith Communities
When God Takes Too Long examines the mysteries of God's timing and shows Christians how to thrive in the midst of one of life's greatest frustrations—waiting. The book offers those who have been discouraged by a life of waiting a chance to alter not only their perspective on waiting, but also their actions in response to it, transforming this frustration into a positive force that will enrich and change their lives.
When God Takes Too Long addresses:
How not to wish (or wait) our lives away
How to better understand the nature of time
How to master the discipline of waiting
How to cast off the boundaries of time to view our lives from an eternal perspective
This resource includes a copy of the book and a DVD containing six video lessons in which the author introduces various chapters. It is ideal for use in small group studies. The DVD contains a printable Leaders Guide containing questions and other activities for groups to use.

---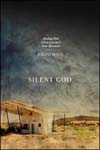 Silent God
As Christians, many of us experience times in our spiritual lives when it feels like God is silent. For reasons we don't understand, we're unable to sense His presence, feel His comfort, or hear His direction. And although we may be following Him as best we know, our spiritual lives feel dry and He seems more distant than ever.
In Silent God, Joseph Bentz addresses the pain and bewilderment many feel when they can't hear God's voice. He examines the possible influences that can unknowingly invade our lives and block our ability to hear God. Television, radio, iPods, cell phones, internet, email, traffic, and crowded schedules contribute to our noisy world. Every moment is bombarded by noise, both external and mental, that clutters our thoughts and causes us to lose the ability or desire to settle down and really commune with and listen to God. Bentz explains how the accumulation of all this noise can contribute to God's silence in our lives and shares valuable and practical ways to control the noise so we can hear God once again. He also explores ways God may use silence as a means of working out His spiritual purposes in our lives. Bentz shows how sometimes our spiritual routines become spiritual comforts that, instead of pointing us to God, end up replacing Him. He offers insight and understanding for persevering through the silence and reassures us that doing so will result in essential spiritual growth and a deeper commitment to Christ.
Silent God reveals a new understanding of the mystery and power of God and shows how to find Him through the silence and emerge with a greater sense of purpose and a deeper connection with Christ and His love.

---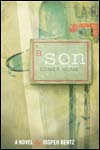 A Son Comes Home
It took the news of his father's illness to bring him home for the summer. After fleeing Indiana following the tragic death of his idolized older brother, Chris LaRue struggles to set aside his bitterness and instead renew the fragmented relationships abandoned two years earlier. But he discovers that his brother's presence still echoes through the house and time has not healed the wounded.
Battling a deep sense of loyalty to his brother, Chris tries desperately to patch together his family. But new challenges rock its foundation and threaten to undo their fragile progress. Chris yearns for a future free from the past–will it require revealing the betrayal his brother took to the grave?

---